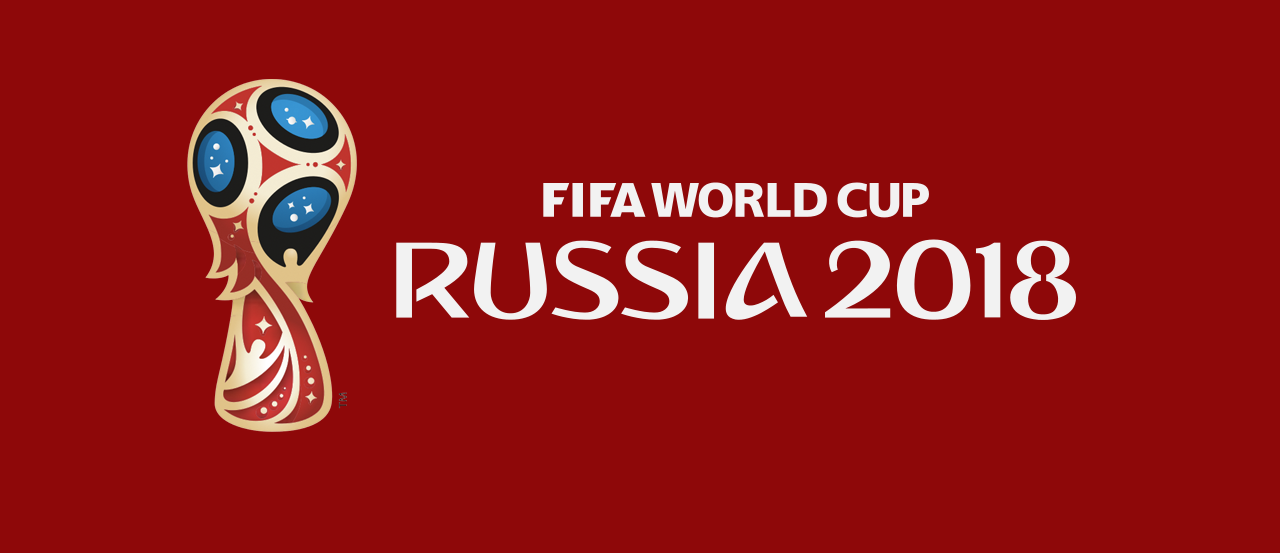 World Cup 2018 @ Horse Show House
Book an area for your group in Horse Show House for this year's World Cup in Russia.
At Horse Show House we have a range of rooms & areas in which we can host your group depending on what your require.
We can host groups anywhere from 10-200 guests for any of the particular World Cup matches.
We have a HD Projector & Screen in our Aviva Lounge and fixed & movable screens in our Penthouse & Garden Areas. Additionally we have multiple TV's in other areas of the bar.
To compliment all of the above we can offer a full range of menus for each space.
Depending on what your group would like we can offer anything from Street Food, Supper Bowls, Finger Food, Fine Dining, Brunch or anything in between.
Please see list of dates below of matches - if your team are playing get in touch to book an unique World Cup experience at Horse Show House.
World Cup Group A
Russia, Saudi Arabia, Egypt, Uruguay
World Cup Group B
Portugal, Spain, Morocco, Iran
World Cup Group C
France, Australia, Peru, Denmark
World Cup Group D
Argentina, Iceland, Croatia, Nigeria
World Cup Group
Brazil, Switzerland, Costa Rica, Serbia
World Cup Group
Germany, Mexico, Sweden, South Korea
World Cup Group
Belgium, Panama, Tunisia, England
World Cup Group
Poland, Senegal, Colombia, Japan
GROUP STAGE
Thursday June 14
Russia v Saudi Arabia (A)
Moscow (Luzhniki)
4pm GMT
Friday June 15
Egypt v Uruguay (A)
Ekaterinburg
1pm GMT
Friday June 15
Morocco v Iran (B)
St Petersburg
4pm GMT
Friday June 15
Portugal v Spain (B)
Sochi
7pm GMT
Saturday June 16
France v Australia (C)
Kazan
11am GMT
Saturday June 16
Argentina v Iceland (D)
Moscow (Spartak)
2pm GMT
Saturday June 16
Peru v Denmark (C)
Saransk
5pm GMT
Saturday June 16
Croatia v Nigeria (D)
Kaliningrad
8pm GMT
Sunday June 17
Costa Rica v Serbia (E)
Samara
1pm GMT
Sunday June 17
Germany v Mexico (F)
Moscow (Luzhniki)
4pm GMT
Sunday June 17
Brazil v Switzerland (E)
Rostov-on-Don
7pm GMT
Monday June 18
Sweden v South Korea (F)
Nizhny Novgorod
1pm GMT
Monday June 18
Belgium v Panama (G)
Sochi
4pm GMT
Monday June 18
Tunisia v England (G)
Volgograd
7pm GMT
Tuesday June 19
Poland v Senegal (H)
Moscow (Spartak)
1pm GMT
Tuesday June 19
Colombia v Japan (H)
Saransk
4pm GMT
Tuesday June 19
Russia v Egypt (A)
St Petersburg
7pm GMT
Wednesday June 20
Portugal v Morocco (B)
Moscow (Luzhniki)
1pm GMT
Wednesday June 20
Uruguay v Saudi Arabia (A)
Rostov-on-Don
4pm GMT
Wednesday June 20
Iran v Spain (B)
Kazan
7pm GMT
Thursday June 21
France v Peru (C)
Ekaterinburg
1pm GMT
Thursday June 21
Denmark v Australia (C)
Samara
4pm GMT
Thursday June 21
Argentina v Croatia (D)
Nizhny Novgorod
7pm GMT
Friday June 22
Brazil v Costa Rica (E)
St Petersburg
1pm GMT
Friday June 22
Nigeria v Iceland (D)
Volgograd
4pm GMT
Friday June 22
Serbia v Switzerland (E)
Kaliningrad
7pm GMT
Saturday June 23
Belgium v Tunisia (G)
Moscow (Spartak)
1pm GMT
Saturday June 23
Germany v Sweden (F)
Sochi
4pm GMT
Saturday June 23
South Korea v Mexico (F)
Rostov-on-Don
7pm GMT
Sunday June 24
England v Panama (G)
Nizhny Novgorod
1pm GMT
Sunday June 24
Japan v Senegal (H)
Ekaterinburg
4pm GMT
Sunday June 24
Poland v Colombia (H)
Kazan
7pm GMT
Monday June 25
Uruguay v Russia (A)
Samara
3pm GMT
Monday June 25
Saudi Arabia v Egypt (A)
Volgograd
3pm GMT
Monday June 25
Spain v Morocco (B)
Kaliningrad
7pm GMT
Monday June 25
Iran v Portugal (B)
Saransk
7pm GMT
Tuesday June 26
Denmark v France (C)
Moscow (Luzhniki)
3pm GMT
Tuesday June 26
Australia v Peru (C)
Sochi
3pm GMT
Tuesday June 26
Nigeria v Argentina (D)
St Petersburg
7pm GMT
Tuesday June 26
Iceland v Croatia (D)
Rostov-on-Don
7pm GMT
Wednesday June 27
South Korea v Germany (F)
Kazan
3pm GMT
Wednesday June 27
Mexico v Sweden (F)
Ekaterinburg
3pm GMT
Wednesday June 27
Serbia v Brazil (E)
Moscow (Spartak)
7pm GMT
Wednesday June 27
Switzerland v Costa Rica (E)
Nizhny Novgorod
7pm GMT
Thursday June 28
Japan v Poland (H)
Volgograd
3pm GMT
Thursday June 28
Senegal v Colombia (H)
Samara
3pm GMT
Thursday June 28
England v Belgium (G)
Kaliningrad
7pm GMT
Thursday June 28
Panama v Tunisia (G)
Saransk
7pm GMT
LAST 16
Saturday June 30
1C v 2D (Match 50)
Kazan
3pm GMT
Saturday June 30
1A v 2B (Match 49)
Sochi
7pm GMT
Sunday July 1
1B v 2A (Match 51)
Moscow
3pm GMT
Sunday July 1
1D v 2C (Match 52)
Nizhny Novgorod
7pm GMT
Monday July 2
1E v 2F (Match 53)
Samara
3pm GMT
Monday July 2
1G v 2H (Match 54)
Rostov-on-Don
7pm GMT
Tuesday July 3
1F v 2E (Match 55)
St Petersburg
3pm GMT
Tuesday July 3
1H v 2G (Match 56)
Moscow (Spartak)
7pm GMT
QUARTER-FINALS
Friday July 6
Winner 49 v Winner 50 (57)
Nizhny Novgorod
3pm GMT
Friday July 6
Winner 53 v Winner 54 (58)
Kazan
7pm GMT
Saturday July 7
Winner 55 v Winner 56 (60)
Samara
3pm GMT
Saturday July 7
Winner 51 v Winner 52 (59)
Sochi
7pm GMT
SEMI-FINALS
Tuesday July 10
Winner 57 v Winner 58
St Petersburg
7pm GMT
Wednesday July 11
Winner 59 v Winner 60
Moscow (Luzhniki)
7pm GMT
THIRD-PLACE PLAY-OFF
Saturday July 14
Losers of two semi-finals
St Petersburg
3pm GMT
FINAL
Sunday July 15
Winners of two-semi-finals
Moscow (Luzhniki)
4pm GMT